Understanding Sydney Speech Pathologists
Speech Pathologists study, diagnose and treat communication disorders, including difficulties with speaking, listening, understanding language, reading, writing, social skills, stuttering and using voice. They work with people who have difficulty communicating because of a medical condition such as developmental delays, stroke, brain injuries, intellectual disability, or dementia. Speech Pathologists also work with people who experience difficulties swallowing food and drink safely.
Looking for a highly qualified Speech Pathologist?
At Complete Allied Health Care, our Speech Pathologists have a wide range of experience in assessing, diagnosing, and treating communication difficulties. We provide individualised therapy to clients from birth to old age with varying conditions and areas of concern. We offer flexible service arrangements in different settings to best suit each client's needs. You can see our therapists at one of our conveniently located clinics, in your home, school, day programs or over telehealth.
Our therapists provide holistic care to clients and can offer services in Vietnamese, Mandarin, and Cantonese.
After highly qualified and experienced Speech Pathologists who are leaders in advanced, results driven Speech Therapists, right across Sydney? Whether you're after Speech Pathology treatment for an adult, adolescent, child or toddler, our friendly CAHC therapists are experts in the full spectrum of Speech Therapy.
At Complete Allied Health Care we're all about making life easier for you. So we can visit you at home, or at one of our conveniently located clinics – it's up to you. For important preemptive Paediatric Speech Care we also conduct Speech Pathology screenings at schools and daycare centres.
Bonus: For great communication and cultural awareness, we have Vietnamese, Mandarin and Cantonese therapists available.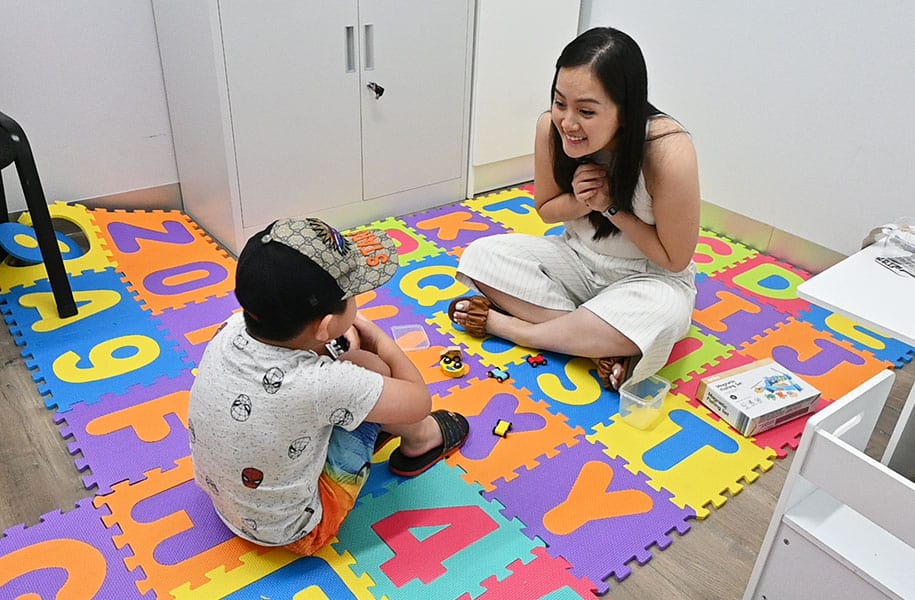 Speech Pathology For Children And Toddlers
Speech Pathologists specialise in helping children from birth to school aged. Speech Pathologists assess, diagnosis and treat children with communication or learning difficulties, aiming to improve their independence for the future. At Complete Allied Health Care, our therapists are experienced in working with children who have complex needs, developmental delay, or disability, including Autism.
Speech Pathologists can work on:
For your convenience we operate six days a week, Mon – Fri 9am – 6pm, extended 8am – 6.20pm for a 7pm close on some weekdays. Plus Saturdays from 9am – 1pm.
If you're a medical practitioner or other health care provider, CAHC makes patient referrals easy. Simply complete our referral form and we'll get back to you very quickly.
CAHC is a fully accredited NDIS service provider, ensuring you or your patients get the most out of your NDIS funding package.
If you have a chronic condition lasting more than six months requiring speech pathology you may be eligible for bulk billing with CAHC, for up to five combined sessions per calendar year under the government's Chronic Disease Management GP services. You'll need a GP referral.
All our practitioners are accredited current members of Speech Pathology Australia.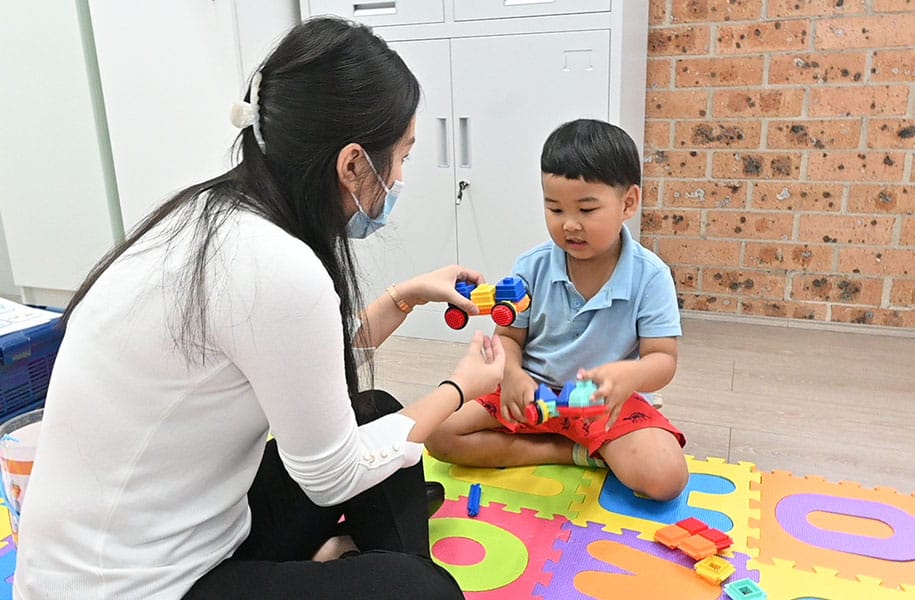 Speech Pathologists work with adults and adolescents to enhance their communication, and swallowing functions. At Complete Allied Health Care, we offer extensive services for adults with intellectual disability, acute and progressive neurological disorders including stroke, traumatic brain injury, Parkinson's disease, and dementia.
Speech Pathologists can work on:
Whatever your speech therapy needs, you'll find our practitioners are highly perceptive and empathetic, and always focused on best practice and outcomes for you as an individual. Our speech therapies for adults and adolescents cover:
Are You Are Medical Practitioner?
And if you're a Medical Practitioner or other Health Care Provider, CAHC makes patient referrals easy. Simply complete our referral form and we'll be in touch as quickly as possible.