Sydney Remedial Massage At Its Best
If you still consider remedial massage as a stress-relieving luxury, think again. In these increasingly health savvy times Massage Therapy has become a key part of a holistic approach to treating your overall physical and emotional wellbeing. So whether you're suffering from headaches, back pain, a specific injury, stiff shoulders from sitting at your desk, or you'd simply like to feel more relaxed, you'll feel our massage therapy benefits right away.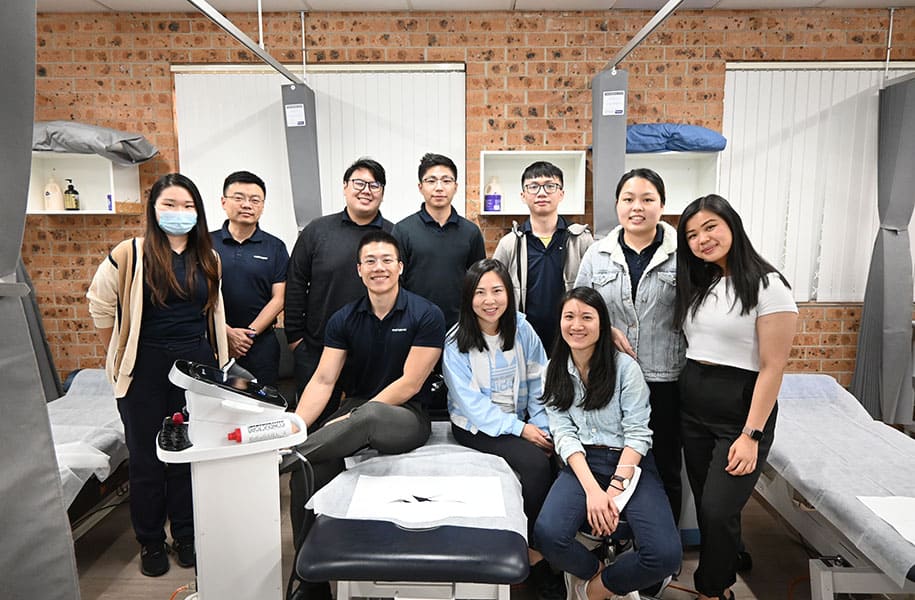 Our Different Types Of Massage Therapy
Whatever your situation, and whether you prefer a male or female massage therapist, our accredited practitioners are highly skilled in remedial massage, deep tissue massage, sports remedial massage, relaxation (Swedish) massage, pregnancy massage, trigger point massage and lymphatic drainage massage.
We proudly celebrate Sydney's multi-cultural society, and have Vietnamese, Mandarin, Cantonese and Norwegian speaking therapists available. And for your convenience our clinics are open from Monday to Saturday, six days a week.
Remedial massage benefits
Expert remedial therapy therapy can help:
Your massage therapy appointment with us will always include before and after session testing, to make sure your needs and goals are being successfully met.
Are You Are Medical Practitioner?
And if you're a medical practitioner or other health care provider, CAHC makes patient referrals easy. Simply complete our referral form and we'll be in touch as quickly as possible.