Psychological Therapy – Finding Your Best Fit
We're all aware that wellbeing and success in life is directly related to maintaining a good emotional and life balance. Change and challenges will always be with us, and we sometimes need to be reminded that emotional struggle is not only normal, it's essential for personal growth. At Complete Allied Health Care we're here to help you, your child or your family develop the skills and resources to manage these challenges. We'll find the right Psychological Therapy for your particular situation, wherever you're situated in Sydney. Expert Psychological Therapy is a health investment that'll pay significant benefits to your overall happiness, now and into the future.
At CAHC we're all about making life easier for you, and so we are open from Monday to Saturday, six days a week. Take a look at our convenient clinic locations.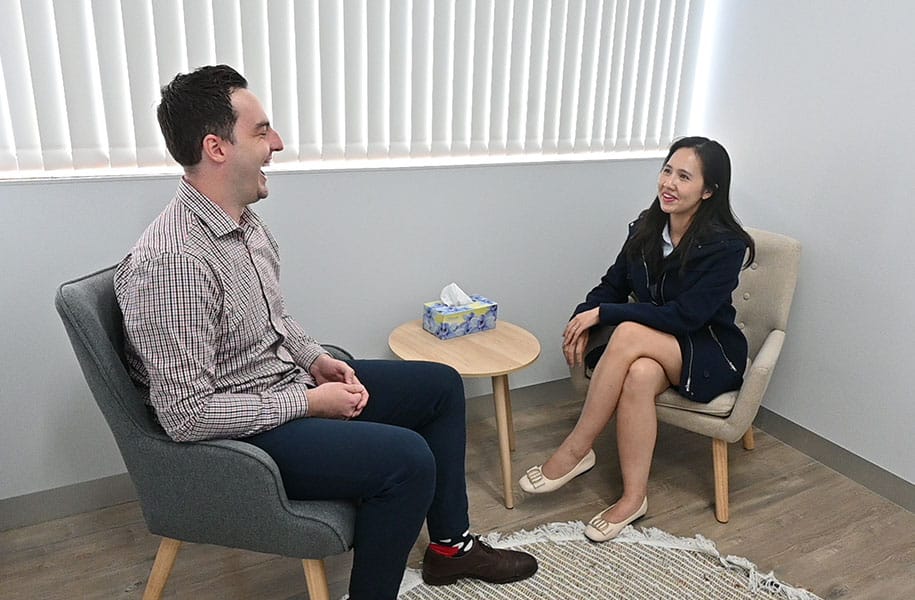 Our Psychological Treatment Approach
At Complete Allied Health Care we provide specialist services for adults, adolescents, children and families with a range of Psychological supports. Our Psychologists will support and assist you to address your challenges through practical, evidence-based interventions. We provide high quality, individually tailored treatment plans to suit your goals. You'll find we work collaboratively with you, your referring GP, and often other Allied Health Professionals to achieve a successful outcome.
Our Psychologists are experienced in treating a wide variety of issues including:
If you have a condition requiring ongoing Psychological counselling, you may be eligible for bulk billing with CAHC, for up to 10 sessions per calendar year under the government's GP Mental Health Treatment Plan. You'll need a GP referral.
All our Psychologists hold at least a Masters Degree in Psychology and are registered with the Psychology Board of Australia.
Are You Are Medical Practitioner?
Are You Are a Support Coodinator?
Are you Are a Case manager?
Are you Are a Rehab Consultant?
And if you're a medical practitioner or other health care provider, CAHC makes patient referrals easy. Simply complete our referral form and we'll be in touch as quickly as possible.