Clinical Podiatry – Complete Feet Care
You're probably aware that Podiatry is an Allied Health service focusing on the lower leg, and in particular the foot. Podiatrists, or foot doctor, are university graduates, trained in a variety of areas, to diagnose and treat a wide range of complex Clinical Podiatry conditions affecting this part of the body, including complete feet care.
At Complete Allied Health Care our friendly, fully Accredited Podiatrists are focused on providing you with the optimal treatment for your particular podiatric health care needs. They're qualified not only to relieve your problems, but also to anticipate and take steps to prevent future issues.
Our experienced foot doctors work closely with Physiotherapists and Exercise Physiologists , as well as with referring GPs and other health care providers. This multi-disciplined, integrated care approach ensures that as a CAHC patient you'll always receive the most appropriate and beneficial therapies. Find out more about our skilled practitioners, right across Sydney here.
We proudly celebrate Sydney's multi-cultural society, and have Vietnamese speaking podiatrists available.
Flexible Hours, Convenient Locations
At CAHC we're all about making life easier for you. We're open from Monday to Saturday, six days a week, at podiatry clinic locations across Sydney. Make an online appointment today.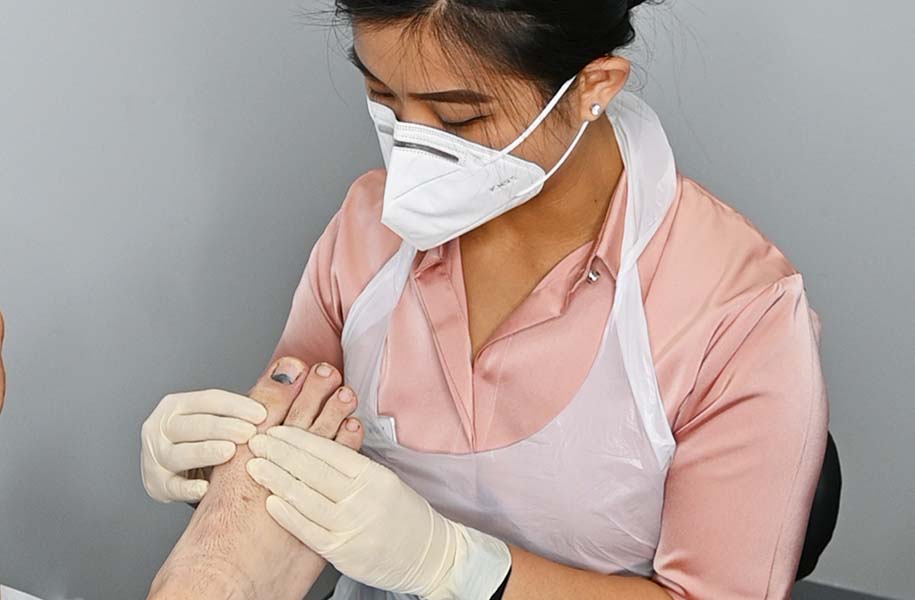 Our Podiatrists – What Do They Treat?
CAHC podiatrists are highly skilled in complete feet care, including:
If you have a chronic condition lasting more than six months requiring podiatry services, you may be eligible for bulk billing with CAHC, for up to five combined sessions per calendar year under the government's Chronic Disease Management GP services. You'll need a GP referral.
Are You Are Medical Practitioner?
And if you're a medical practitioner or other health care provider, CAHC makes patient referrals easy. Simply complete our referral form and we'll be in touch as quickly as possible.