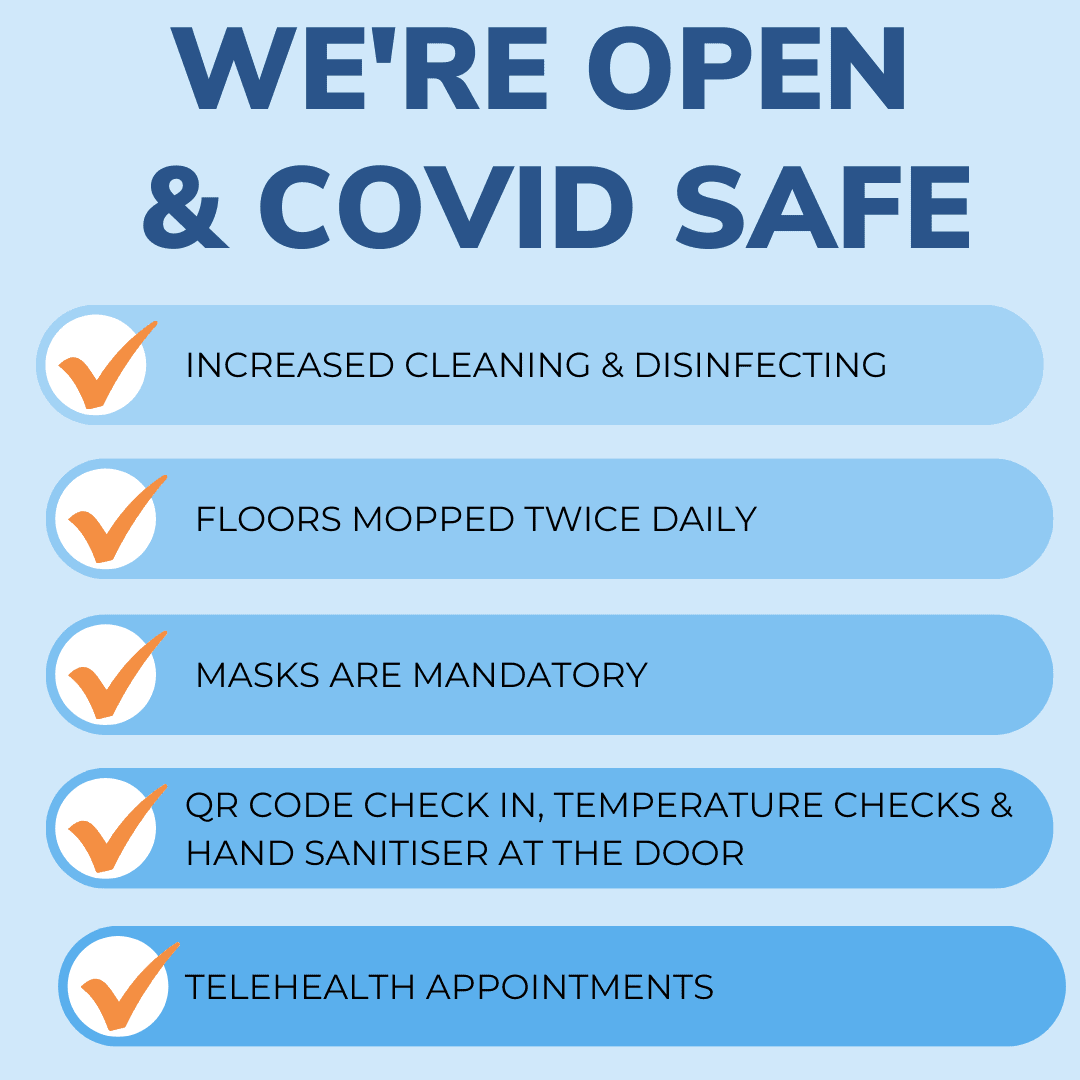 We are OPEN & COVID SAFE
All our clinics will remain open during the 2-week lockdown as allied health care is an essential service.
We are taking extra precautions to keep our clinics COVID SAFE for you and our providers.
⚠️ Our COVID SAFE procedures include:
✅ Increased disinfection & cleaning of high contact surfaces & equipment
✅ Mopping floors twice daily
✅ Masks are mandatory in the clinic
✅ Temperature checks for all patients & staff
✅ Hand sanitiser to be used when entering the clinic
✅ QR code check-in
Our providers offer TELEHEALTH CONSULTATIONS if you prefer not to come into the clinic. Our telehealth consultations will deliver the same high level of care as our experienced in house teams. With telehealth, our allied health providers are able to call you on your mobile phone, laptop, or desktop.
Let's work together to keep our community safe & stop the spread!
BOOK NOW at https://completeahc.com.au/online-booking/, or call (02) 9060 9722